Posts Tagged 'Premier League'
Former Liverpool star Graeme Souness has said that he is worried about Liverpool's current run of form in the Premier League. The Reds have succumbed to just one defeat during the ongoing campaign but the recent trend of draws has dropped them behind Manchester City in the race for the Premier League title. They were favourites going into the match against Everton, eventually ending in a 0-0 draw.
Speaking on Sky Sports, Souness acknowledged that the Reds have suffered another blow in their title pursuit after letting the Citizens gain advantage at the top, he said: "I worry for them now. That's another kick. When you look at where they were, and I'm thinking in particular about the draws against Leicester and West Ham, and when Newcastle beat City, that was Liverpool's opportunity to really put a marker down and kick on and say this is ours this year. They have allowed City back into it and City are now in the driving seat."
Read More
Liverpool boss Jurgen Klopp was pleased with the performance of midfielder Alex Oxlade-Chamberlain against West Ham United on Saturday. The England international made his first Premier League start in the Reds shirt, and he did not disappoint as he scored the crucial third goal in the 4-1 thrashing of the Hammers.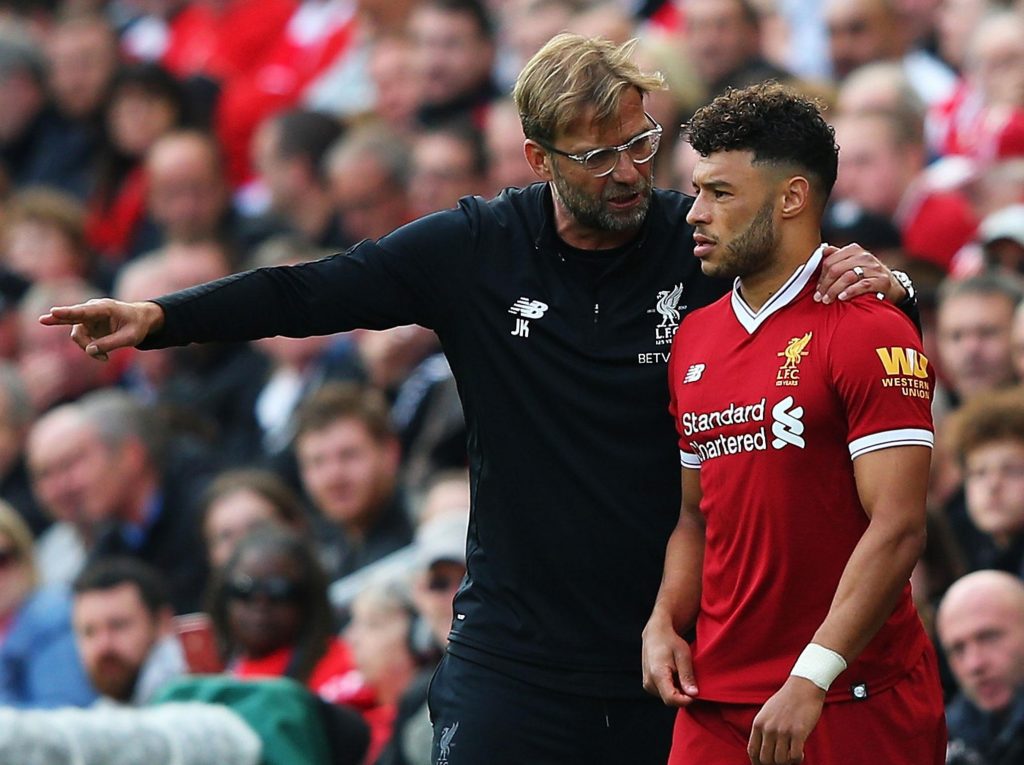 Manuel Lanzini got a goal back for the Hammers to make it 2-1 early in the second half but just a minute later, Oxlade-Chamberlain popped up the other end to score after his initial effort was saved by goalkeeper Joe Hart. The 24-year-old initially struggled to make an impact with Liverpool, but Klopp is pleased that the former Arsenal man is adjusting quickly to the club's style of play.
Read More
Liverpool took on Arsenal in a highly thrilling encounter at the Emirates, defeating them comfortably 4-3. However, the game revealed the poor defence set-up of Jurgen Klopp's men. Coutinho, was brilliant, Adam Lallana and Sadio Mane brutalized the Gunners defence in full force to go 4-1, leaving Arsene Wenger very worried, but two defensive errors allowed Wenger's boys almost close up the gap.
Manchester City witnessed what the Liverpool attacked looked like, Chelsea felt Philippe Coutinho at his best at Stamford Bridge in the last term, Southampton conceded six too last season, but Sky Sports analyst Thierry Henry joined in criticising them for their weakness in defence.
This reason led them to concede 50 goals last season – one of the highest they had ever conceded in the Premier League. They eventually finish eighth but reports say Jurgen Klopp is now doing much more than worrying for his team as they launch a real title challenge this time.
Obviously Lallana agreed when he told Sky Sport: "Arsenal are a top team but if we want to achieve something special this year we're going to have to be more disciplined defensively as a unit."
The standard has been set high at Anfield this season; hence all units in the team must put in their best to get the required results. They are admittedly waiting on a number of players to return from Rio, with the young Liverpool players involvement helping fans across the UK to learn how to bet on Rio Games! Brazil remain the outright favourites.
There is news linking Germany international defender Jonas Hector to the Liverpool for £20 million. Despite Alberto Moreno being in action in the pre season, sources say Klopp is not very convinced he can handle the job well enough. Inter Milan's Marcelo Brozovic is still linked to the club, even though the 23-year old Croatia international is contracted to remain till 2019. The wealth of attacking options Klopp has is much, but the drawback is the defence which he is focused on.