Posts Tagged 'Owen'
Former Liverpool striker (and possibly Legend) Michael Owen believes that his former team can beat any team in the Champions League. He believes that the club has made tremendous progress under Jurgen Klopp and he feels that they can be difficult to stop in the Champions League.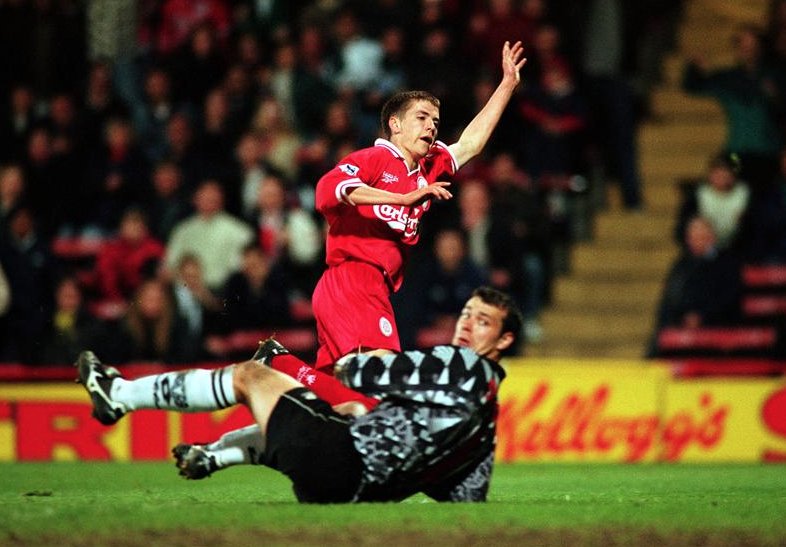 He said that Liverpool has made great progress when it comes to their offensive play and that opposing teams can have difficulties to stop them. He said that the players have adapted well to Klopp's pressing tactics and that they can be difficult to stop.
Read More
Michael Owen reckons Liverpool's going to get themselves in top 4 in the Premier League points table by the time the ongoing season comes to an end.
Liverpool has slipped down to no. 9 after two successive defeats at the hands of Crystal Palace and Manchester City respectively, but, as per Owen, they are a much better side than the standings suggest right now and if some of their gun players get fit and they are able to put their strongest XI on the park, they would turn the corner.
Owen also praised Jurgen Klopp saying that he is the most suited man for managing Liverpool and he is doing his job wonderfully.
Speaking as a TV analyst in a programme earlier this week, Owen, who himself featured for Liverpool more than 200 times in the Premier League, said, "I think since the appointment of Jurgen Klopp, they've shown consistent improvement. You still can't really say that they have set the stage on fire, but, the body language has got better and they are playing with a much more positive attitude now."
"They would be pretty confident after advancing to Europa League knockouts and they would be looking to take that confidence forward in the coming League games as well."
"They had a good run in the League in October as they had put on some tight performances against good teams, but, this month, it has not gone their way. However, if you ask me, I'd certainly back them to be one of the top 4 at the end of the season. They have got quality in their ranks."
Liverpool had failed to ensure a berth in top 4 the previous season as all they could bag was 62 points in 38 games.