Merseyside giants Liverpool missed out on a great opportunity to put pressure on title rivals and league leaders Manchester City in their quest to wrestle the title back from the Citizens at the end of this season. Liverpool had the opportunity to move within three points of City with an away win over Leicester City who had conceded six goals in their last league game. Manchester City thumped Leicester City 6-3 at home though it must be pointed out that the Foxes showed fighting spirit at the start of the second half of the City game. Manchester City had led 4-0 at the half-time break but Leicester City were able to pull it back to 4-3 within the first half of the second 45 minutes and the final goal proved too difficult for the Foxes as their hosts scored two more goals to win the game convincingly in the end.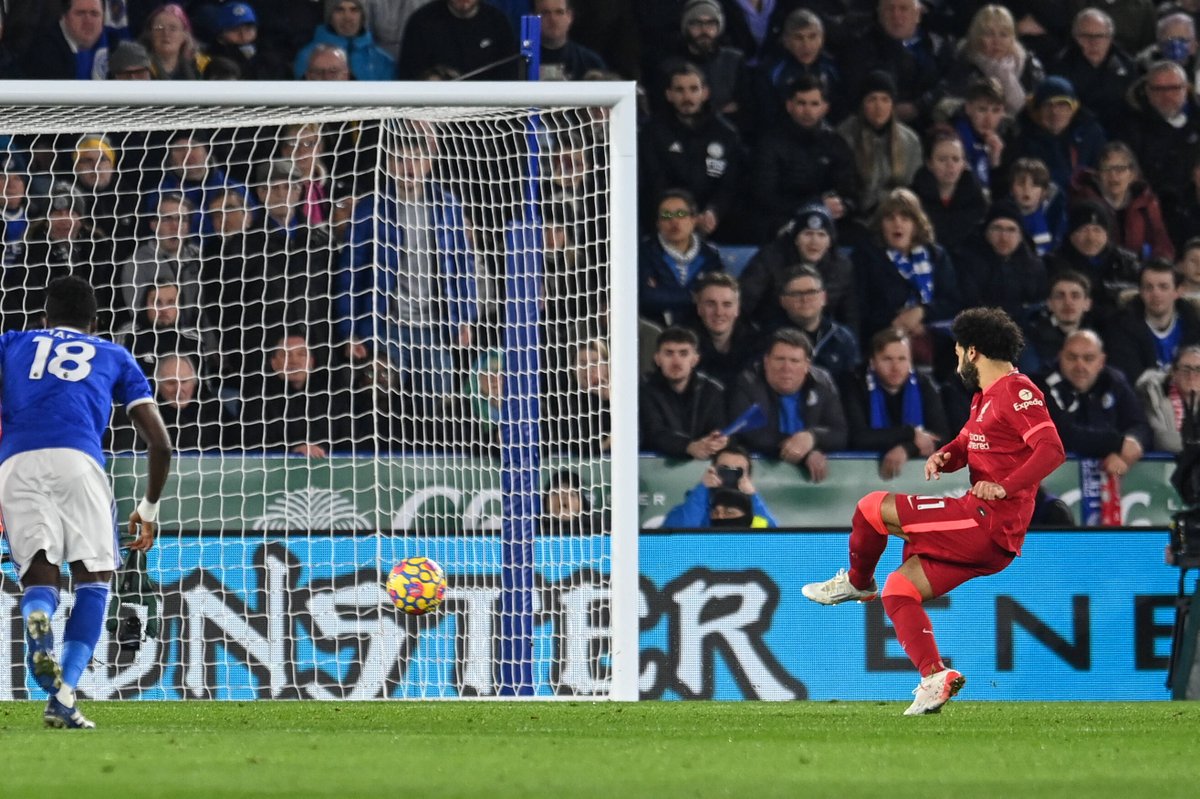 After the Manchester City game, a lot of people expected Leicester City to concede a lot of goals at home to Liverpool but the Foxes had other ideas as they showedpremium defensive solidity to ensure that the Reds didn't score any goal though it must be said that they had to ride their luck at times including the saved penalty from Mohamed Salah in the first half.
Liverpool had chances to win the game but their lack of cutting edge ensured that they eventually ended the game with a 1-0 defeat thanks to the second half  strike from Leicester City substitute AdemolaLookman. Ex-Charlton Athletic and Everton attacker Lookman came on for Kelechi Iheanacho in the first third of the second half and it took him around two minutes to score the goal that gave his team all the three points at stake.
With the result against Leicester City, Liverpool are now nine points off leaders Manchester City who have played a game more.