Former Liverpool striker (and possibly Legend) Michael Owen believes that his former team can beat any team in the Champions League. He believes that the club has made tremendous progress under Jurgen Klopp and he feels that they can be difficult to stop in the Champions League.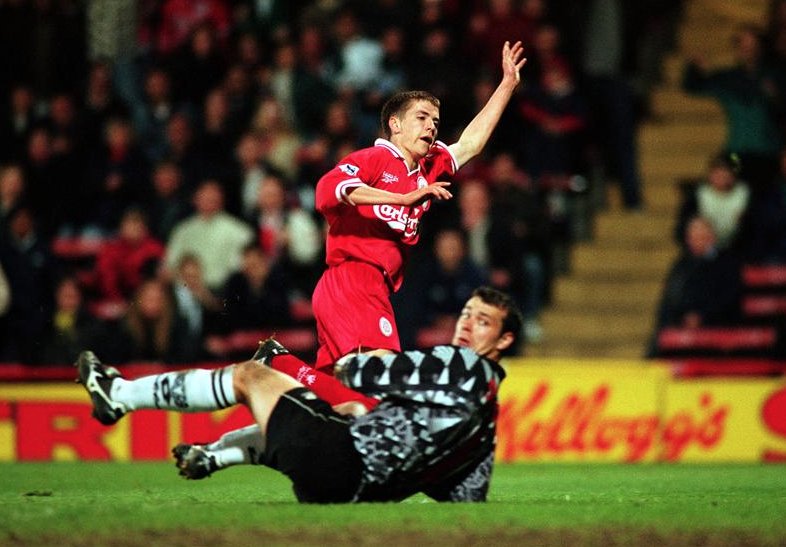 He said that Liverpool has made great progress when it comes to their offensive play and that opposing teams can have difficulties to stop them. He said that the players have adapted well to Klopp's pressing tactics and that they can be difficult to stop.
He believes that Liverpool has a great chance in the Champions League and that many teams will be afraid to face them. The Anfield side will be facing Porto in the next round of the Champions League and Michael Owen believes that if they perform at their best level, they should be able to qualify for the next round. The Reds match stats certainyl back him up – in the Champions League Group Stages they scored 23 and conceded just 6 goals.
The only problem with Liverpool at the moment is their defence as they can concede some silly goals. He said that this was evident in the match against Arsenal where they conceded three goals in quick successions after going 2-0 up. He said that they were fortunate to come out of the game with a draw, but this could be suicidal in the Champions League.
However, he believes that the
signing of Virgil van Dijk
can help improve a defence that has been awful this season. He believes that the former Southampton player will bring some much-needed steel and experience at the back and help the team become stronger at the back. With a Klavan and Lovren battling it out to be his long-term partner, mistakes will be punished, and the pair will hopefully up their game, and cut out the errors that have seemingly been ever-present so far this season.
He believes that Liverpool can still progress under Klopp and he feels that they can become genuine title contenders as from next season. He said that for this season they should focus on going as far as they can in the Champions League.
Liverpool are by no means guaranteed a place in the Champions League next season, with the Reds battling it out with the likes of Arsenal and Tottenham for the one last spot, with Chelsea, Manchester United and Manchester United out of reach.