They seemed like a good idea at the time… But how have our summer transfer signings worked out…?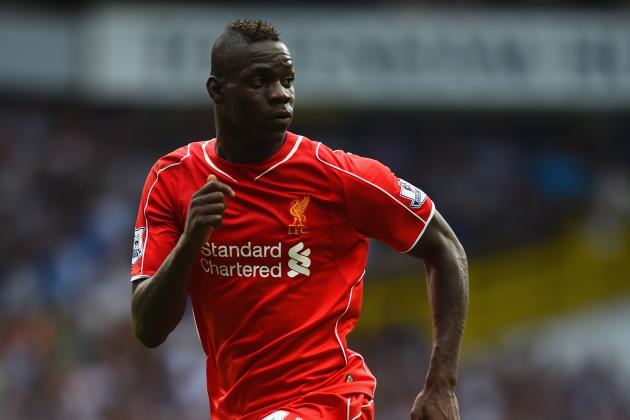 Mario Balotelli 7/10 – Although Mario Balotelli frustrates the life out of me I think it's hard to judge him on the season so far. He was bought, I'm sure, to play alongside Daniel Sturridge and, to be fair he hasn't had a chance to gel with him yet. So I'm going to give him 7 out of 10. Simply because I believe he's as frustrated in how things have turned out as much as any Liverpool supporter.
Dejan Lovren 7/10. At the start of the season I thought he was brilliant but now his performances seem to be mediocre at best, but I'll put that down to the team playing badly and hope he gets back to his start of the season performances soon.
Lazar Markovic 5/10. I said in an earlier issue that he should be given time to bed into the squad and team, but the more I see him the less he seems to be improving. He should get the rest of the season to improve, as that seems to be par for the course with foreign players, but I hope after the international break he bangs his head or something and remembers he's supposed to be a 20 million quid footballer.
Alberto Moreno 8/10. He's made a couple of stupid mistakes and really needs to be more comfortable kicking the ball with his right foot, but he's had more good times on the pitch than bad and I can really see him being our first choice left back for a few years.
Emre Can 7/10. We really haven't seen too much of Emre, but the games I have seen him play I think he has done well. He seems to be a good old fashioned no nonsense midfielder. Good in the tackle and not afraid to run with the ball. At 20 years old there's loads of room for development and improvement.
Javi Manquillo 7/10. On loan to the end of the season, but will Atletico Madrid want to sell? will Rodgers want to buy? I'm not sure either way, but if he keeps improving then I hope Brendan will make an offer for him come the end of the season.
Adam Lallana 8/10. I enjoy watching lallana play, left and right footed , a burst of speed and capable of dancing round two or three players. Although he didn't have the greatest of starts to his Liverpool career through injuries, he is my favourite signing of the summer.
Rickie Lambert 6/10. I really feel sorry for Lambert because my take on the reason Liverpool bought him is, if/when we were, say, 3 or 4-0 up in a game and Brendan wanted to give Sturridge and/or Balotelli a rest, then that's where Rickie would come on. He would hold the ball up frustrate the opposition and Liverpool would just see the game out.
So far he hasn't had a chance to do that and most games that he's been involved in Liverpool have struggled. But even at that, something seems to be missing from his game. I only hope that he sorts it out and settles into the pace of things soon and we can see the player he was at Southampton.
Over all my take on the summer transfer signings would be a 7/10 with loads of room for improvement. And hopefully there will be.
YNWA
Expertly written by Paul McFarland
Comments to @anfieldroar please 🙂