After going top of the table following a 6-1 win over Watford, Liverpool have managed to capture the attention of the entire English league.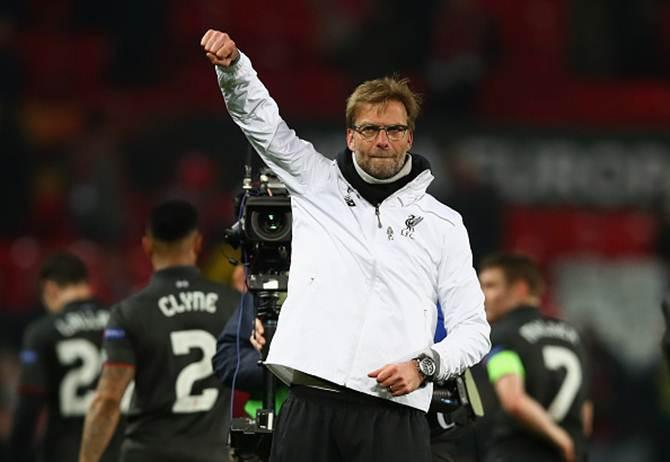 Jurgen Klopp came to the club at a time when they were struggling after the sacking of Brendan Rodgers. The Northern Irishman was struggling to lead the club when they had two competitions to cover. After showing flashes of brilliance in his first season at the club, Liverpool are moving up the gears in his second campaign. The German was widely praised for his ability to take Borussia Dortmund to great heights without spending much.
He seems to be repeating the trait at Anfield. The current league position has sparked talk about yet another title challenge at Anfield. One of the greatest clubs in England, Liverpool are now only 2nd to Manchester United when it comes to the most number of league titles.

However, they have not won the English Championship in more than 25 years. A few managers have come close to ending this wait but without success. The mantle now goes towards Klopp, but the German insisted that he does not want to be compared with the past because he is writing his own history.
Even after the win against Watford, Klopp tried to remain grounded by choosing to focus on the likes of Chelsea and Manchester City."It's a really good moment and I know that everybody compares with the past, especially at Liverpool. Three years ago, 10, five, 25 years ago – but this team is new, we are new. Our story started a few months ago so you cannot compare us with anyone else. If everybody wants to say 'We wait now for 20-something years for silverware' or whatever, we can say 'Okay, we (have) tried, actually, only since a year'," said Klopp.