Spanish giants Barcelona could cut short their ties with France international Ousmane Dembele in January, according to press reports. The World Cup winner cost the La Liga champs about £100 million just a year and half ago when they lured him away from Borussia Dortmund, but are not ready to cut their losses on him.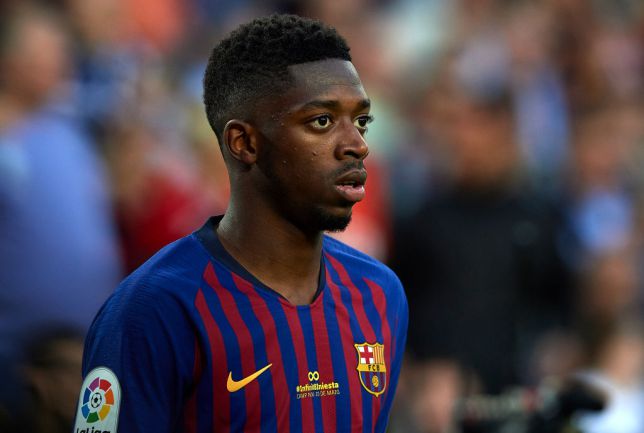 The 21-year old has had complaints about his attitude for some time now, and in fact he had the same issues when he was playing in Germany, with the Chief Executive Officer singling him out for his poor time-keeping, enthusiasm in training, and lengthy breaks.  It seems that the Catalan side has decided to take the step of putting the player on the market when the transfer window re-opens in January, with the hope of generating some funds to finance other player acquisitions.
Bareclona have had a stuttering start to their La Liga title defence.  They started off the season as clear favourites (in part because of Cristiano Ronaldo's move to Juventus), and even though they have been in poor form, they have been sitting pretty so far simply because Real Madrid have been underperforming so badly. According to many UK betting sites and their offers, Real Madrid's team is still pretty much included in top 5 teams to win the Le Liga, but only if they continue their life without Ronaldo.
Dembele has had chances to impress, but has struggled to impose himself on the team.  The most recent attitude issue happened on the night of the Champions League game against Inter Milan – Dembele arrived almost half an hour late, so he sat out the entire game. Coach Ernesto Valverde didn't even ask him to warm up as there was no need for him. The manager afterwards said it was a tactical decision to leave the player completely out, but this is not true and the player's actions are not new.
Dembele also started on the bench against Real Madrid at the El Clasico, though when he came on he was able to help Barca continue their rout – he helped set up Arturo Vidal for the fifth goal.
He remains a prolific talent so the club would not look to sell him less than the price they got him for, and with Chelsea, Arsenal and Liverpool all keen on a possible deal, the price tag would definitely not be an issue. Currently, Liverpool own a few hot prospects, so they are not thinking about bringing another forward at the moment.
Dembele is expected to feature in the next game for Barca in the first leg of the Copa del Rey. While adjustment, injuries and form have limited Dembele's impact at the Nou Camp, he remains a great asset to any side across the continent. The £100 million price tag would be a record for any of the named interested parties but the player is dispensable right now.